Boost Your Credit Score FAST!
Low balance credit cards with age, and perfect payment history.
What is TRADELINE CLUB?
Tradeline Club helps two groups of people. Those that want to boost their credit score and those that want to make extra income using their great credit history. We bring these people together and help them reach their financial goals.
This practice is sometimes called credit piggybacking and it's 100% legal, protected by the Equal Credit Opportunity Act. Since the early 90s, millions of Americans have used credit piggybacking to obtain competitive financing for things we all need, like mortgages, car loans and education loans.
Start earning with your great credit.
Give us a call to learn more about selling your tradelines.
How credit boosting works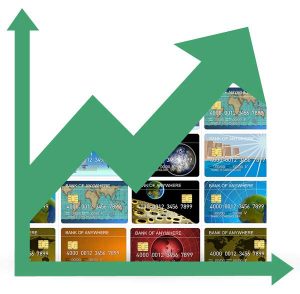 Boosting an individual's credit score can be achieved by adding them as a authorized user on a credit card account (tradeline) with a perfect payment history, and low utilization. When the credit card reports to the credit bureaus each month, the positive credit history is copied to the authorized user's credit report and the result is an increase in credit score.
Tradelines Club pays card holders, just like you, fees for adding our customers as authorized users to your credit card/s. Authorized users NEVER have access to spend money on your account. They are paying strictly for the benefit of your credit card's payment history appearing on their credit report. They don't know who you are, where you live or anything about you.
You may have heard of parents adding their children to their credit card account as authorized users so that they can get a low interest first car loan – this process is credit boosting, sometimes called credit piggybacking, and it works!
Testimonials
Here's what our happy customers had to say about our services:
Greg and the team we're extremely helpful. They boosted our score and we reduced our mortgage interest rate by almost 2 percent. The process was easy and the transaction was quick and secure. If you are looking for a reliable, friendly tradeline company, Greg and his team will help you. They are nice guys!
"Greg and Tradeline club are great to work with and always professional. Greg's tradelines are always reliable and he is very easy to communicate with and always prompt responding to questions. I highly recommend working with Greg and Tradeline Club!"
Straightforward, everything happened as intended and in the time frame quoted. Would definitely use again!
Tradeline Club helped me with my credit goals by providing accurate information and timely service. I would recommend anyone wanting to boost their credit score to call Tradeline Club. These guys are great!
Excellent service and great to work with. Greg is professional and fast working!! Point increased 100+ Points so my interest rates are lower than ever. He gets the job done 🙂